Pin It Now!
Yep, it's a little obvious that I'm a pack-rat but that's not what I'm talking about!
I'm back to doing online dating again and I saw a guy on there that was looking for women that were certain animals in the Chinese Zodiac. I think he was looking for a Dog or a Pig...or was it a Cow? Pretty funny stuff to see on a dating site! Anyway, I'm not one to judge!
I was born in 1960 so I'm a Rat. For some reason that made me do a Google search on "The Year of the Rat" and boy was I shocked when I read the description of a Rat's home! It is totally me! I highlighted the things that made me gasp...soooo me!!!
AT HOME WITH THE RAT
Rats make good homemakers who are always willing to do household chores. Rats are not usually interested in keeping up with the times, and it doesn't matter to them whether or not their furnishings are in style. What does matter is that their home is a refuge expressing warmth, comfort and vogue. Light blue is their color of choice for home decor. Because this is a sign of acquisition, the Rat person's house is presumably bursting with various knick-knacks collected over the years. Most Rats are cheerful, domesticated individuals who find happiness at home with their family.
Anyway...I thought since I got so much enjoyment reading about this that you may too. I have no affiliation with this website but in case you are interested, I found it here:
http://www.usbridalguide.com/special/chinesehoroscopes/Rat.htm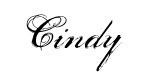 (the Rat)